Three Reasons Why Customized Party Sticks Should Be At Your Next Event!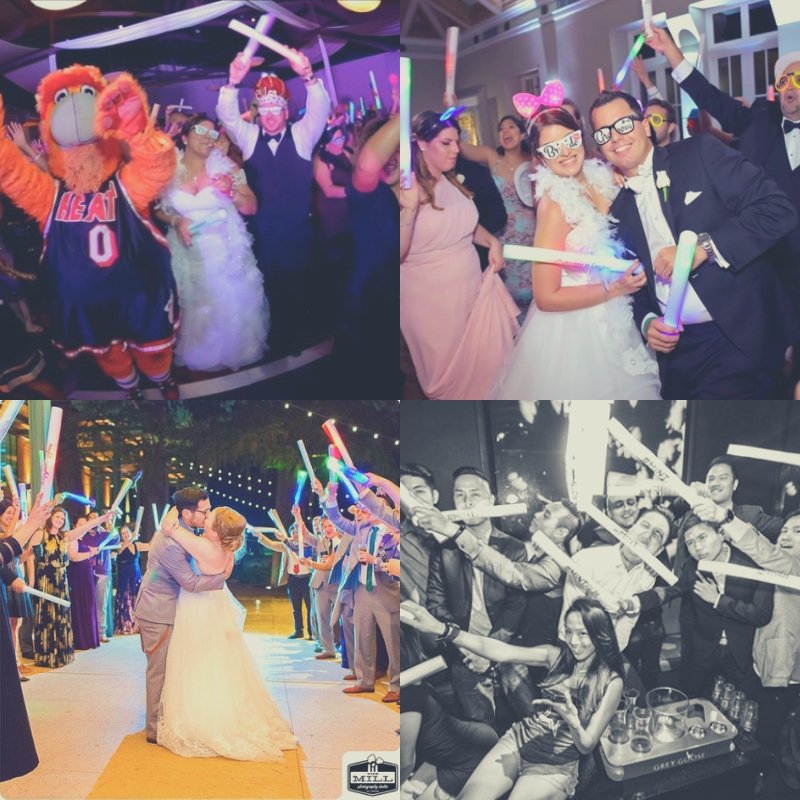 Three Reasons Why Customized Party Sticks Should Be At Your Next Event 
Customized party sticks are a great way to appeal to many people all at once, and they are a strategic choice for a number of different events. If you're looking for the best possible option when it comes to adding a little flair to an experience, then customized party sticks are the way to go. We are going to be taking a look at why LED Glow Sticks are a smart option for weddings, graduation parties and everything in-between.
#1 The Perfect Piece of Memorabilia
Custom glow sticks are a perfect piece of memorabilia.
Thanks to their unique inscription and message, they can be taken home at the end of the night and provide guests with a lasting memory. Customized party sticks give attendees the ability to relive the special moments and that is a priceless experience. That is why top event planners across the globe always include custom party sticks in their must-have accessories list. Interested in your own customized LED foam sticks? See our entire collection here. 
#2 Build A Social Media Presence
A social component of promotional party sticks is you can design your sticks specifically to target an audience on social media. Your party stick now becomes a tool to promote a particular event, brand, or message. Companies and event planners customize their glowsticks with unique branding and hashtags to generate attention. Brand specific hashtags and messages can be searched on social networks to find content from the event and tie experiences together online. This becomes a powerful tool for spreading awareness about an event or brand while reaching a modern audience. There is a mass of people who can cover your event, company, or brand that live on social media, promotional party sticks grab their attention.
#3 The Perfect Party Starter
Most importantly, party sticks are the life of the party, literally!
 From weddings to graduation parties, promotional party sticks add energy and excitement to any event. Glow Sticks are known for creating a dynamic and memorable experience for the attendees as they use them as their go-to dancing prop. Guests connect and become engaged, and that is the essence of any celebration. As the party continues, LED Foam Lights keep your guests where you want them, on the dancefloor! 
At Promotional Party Sticks, our goal is to bring events to life and we know our customized party sticks do just that. This is why we are trusted by Fortune 500 companies, wedding planners, brides to be, recent graduates, and more. Are you ready to take your event to the next level? Browse our collection here!